Brief High-End Polyurethane Sandwich Panel Container Bedroom with Bathroom for African Introduction
Container house is a new type of steel structure, which is faster, more convenient and more environmentally friendly than traditional houses. Container house can be called fast-assembling container house, its biggest advantage is convenient.
The layout of our family-type container house is three bedrooms, a living room, a kitchen, and a bathroom. There is a double room and two single rooms, and each bedroom has a window for ventilation, so the container house can accommodate a large family. Our living room and dining room are connected together, so that we can have a sense of space, the whole living room looks very spacious and bright. The bathroom is located in the middle of two single bedrooms. Due to the strong flushing force, the weight of the bathroom is heavier than other rooms in order to have better quality when taking a shower. Our toilet is in the bathroom, so there is a window over the toilet to breathe. Our bathroom appliances are of high quality, to ensure that customers can have the best experience. Our kitchen is separate, to make sure that the fumes are separated from other areas. All our container houses use high-quality furniture, whose service life is more than 5 years. It is very convenient to live in our container houses.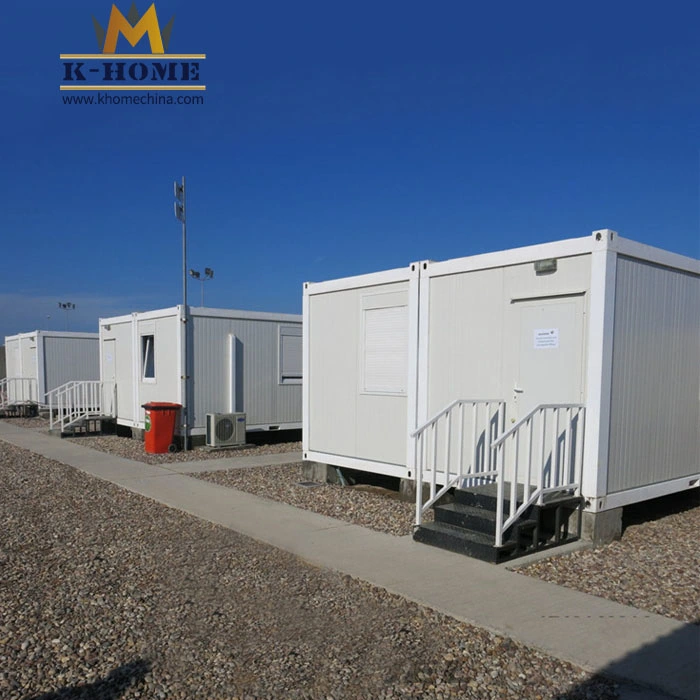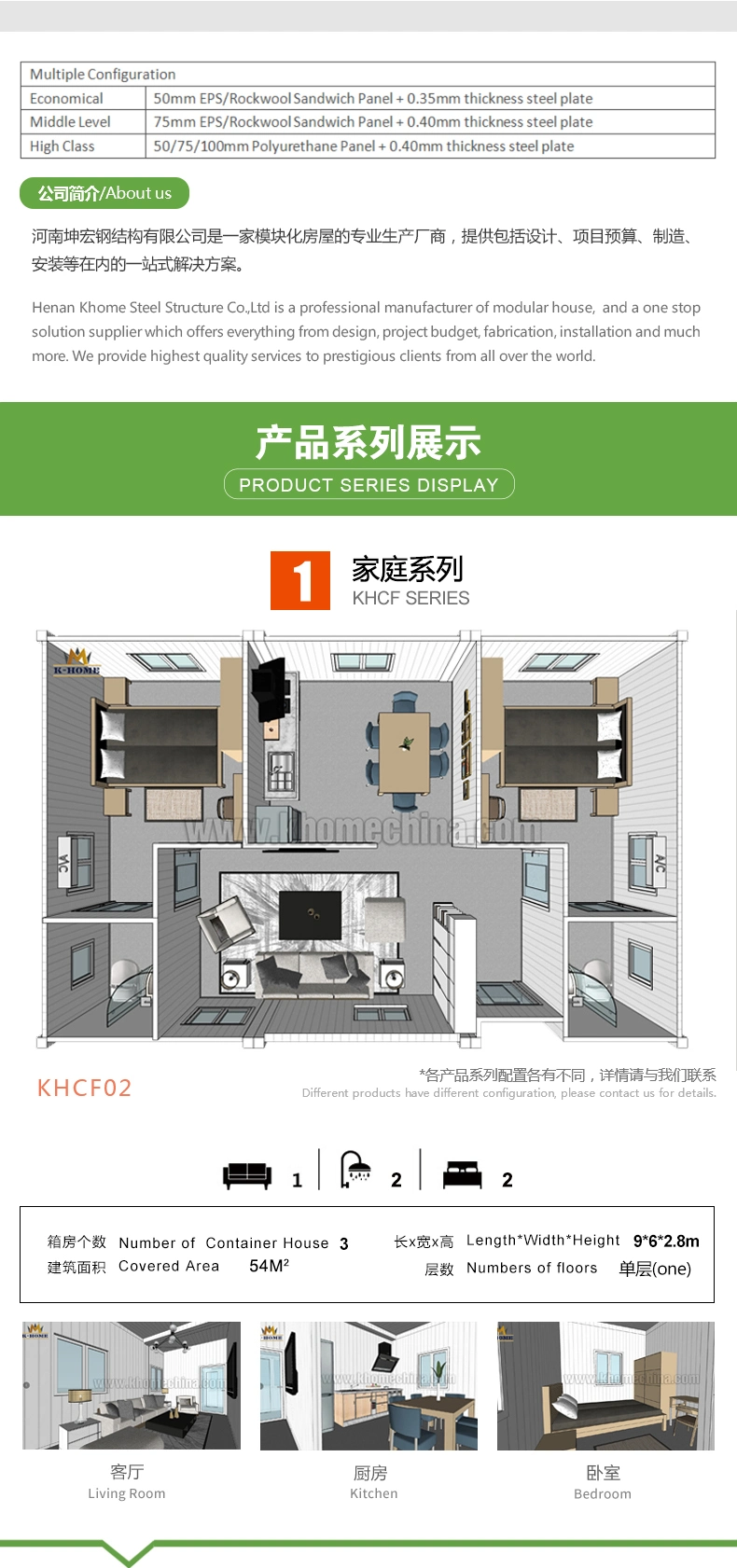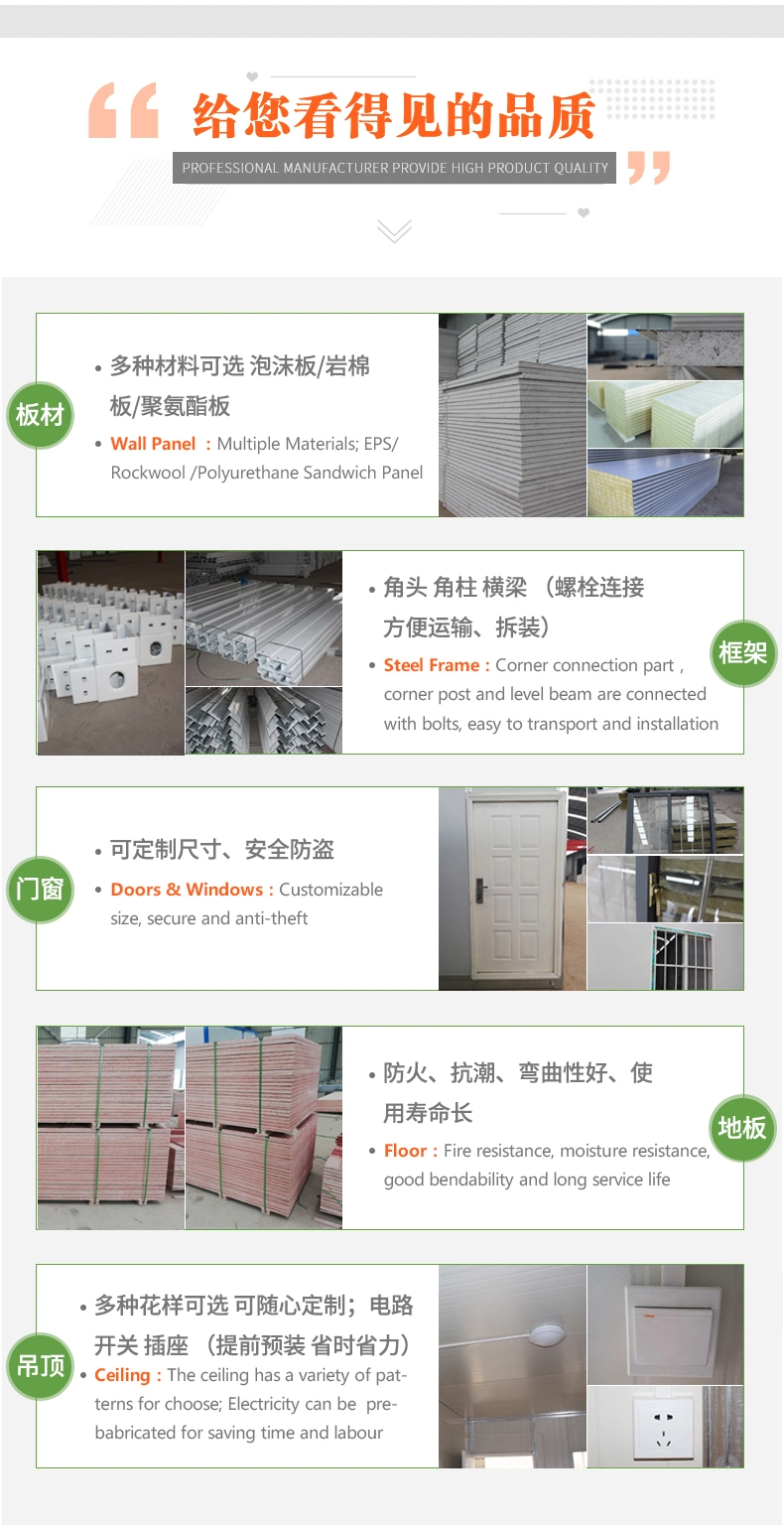 High-End Polyurethane Sandwich Panel Container Bedroom with Bathroom